Sold-out screening at the Ritzy Cinema, Brixton, at Dazzling Mirage's long-awaited UK premiere on Saturday Nov 7th.
Part of Film Africa 2015!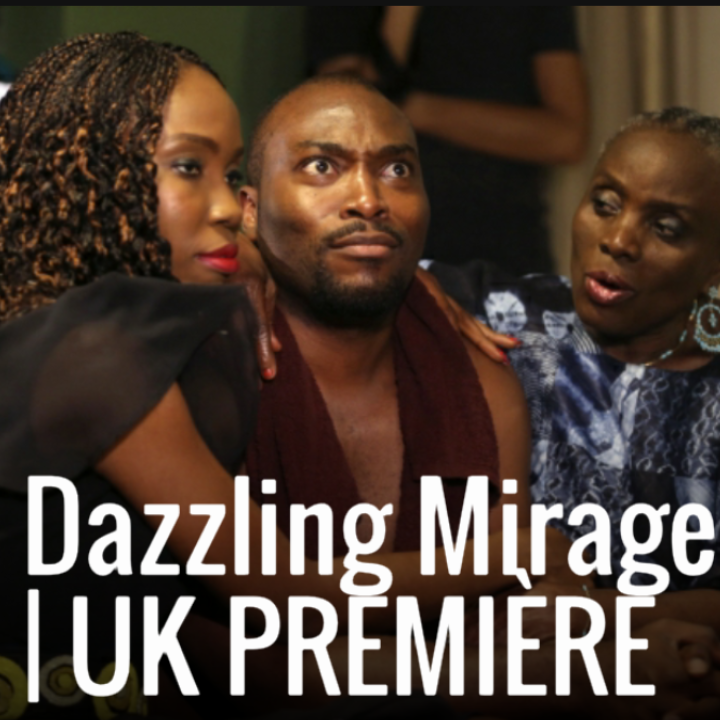 Director: Tunde Kelani Country: Nigeria Year: 2015 Running time: 124 mins Colour: Colour Language: English
An inspiring story of love, perseverance and hope in the face of adversity from one of Nollywood's bright stars, Tunde Kelani. A talented young advertising executive is in the prime of life – she's bright, her career is in overdrive, and she has a supportive and loving boyfriend. There's just one problem: she suffers from sickle cell disease. Kelani's film gets to the root of the stigma associated with this increasingly common illness, suggesting that it doesn't have to define or restrict life. Written by Yinka Egbokhare and adapted by Ade Solanke, this powerful drama provides a much-needed platform for the sickle cell community.
See trailer here
Followed by a Q&A with the director Tunde Kelani.
Excellent post-show discussion which I joined TK for, along with Iyamide Thomas from the Sickle Cell Society.
ABOUT FILM AFRICA
Film Africa is the Royal African Society's annual festival celebrating the best African cinema from across the continent. Launched in 2011, Film Africa is now the UK's largest festival of African film and culture. Every year, Film Africa brings London audiences a core programme of fiction and documentary films alongside a vibrant series of accompanying events, including director Q&As, panel discussions, talks, workshops, master classes, family activities and Film Africa LIVE! music nights.
Find out more about the festival here