Special BHM performance for Law Society's NOTICED network at Reed Smith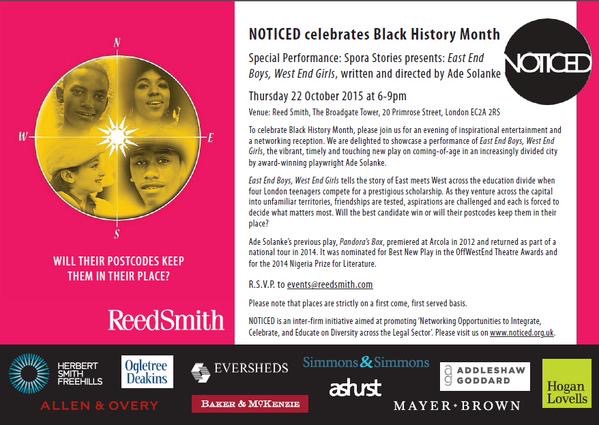 We had a wonderful time, Thurs 22nd Oct 2015, at the plush London HQs of law firm Reed Smith, where we performed East End Boys, West End Girls as part of a special BHM event.
Our hosts were the Law Society's NOTICED Diversity Network. And their members certainly appreciated our play about African-heritage people going into white spaces! The q&a afterwards was excellent, with people sharing their experiences of the issues the play raises. Having taken part in several BHM events with Spora shows, we've now got a good overview of the similarity of the issues around diversity and equal opportunities in different sectors. It's one struggle with varying degrees of effort being made to improve things in each arena. It seems that there is now progress being made in the legal sector.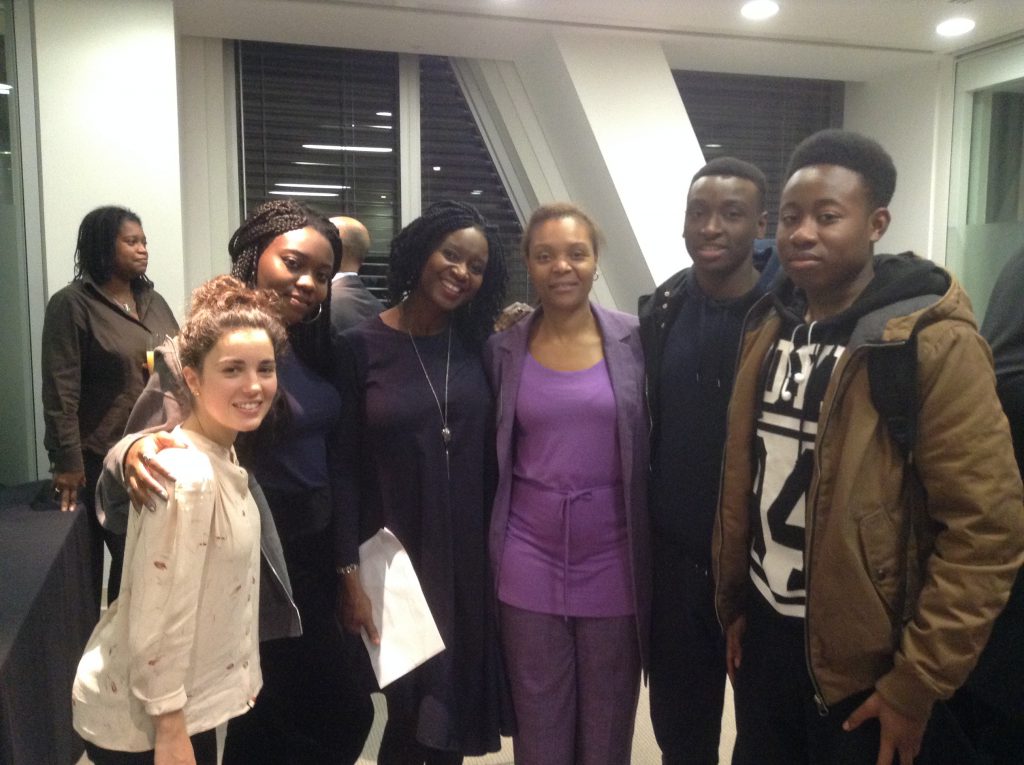 The cast included a new cast member, Amy Tobias. She played Bali as Jennie was away, and did a fantastic job with just a few rehearsals. Amy trained at Mountview Academy of Theatre Arts after reading English Literature at Warwick University. She recently played the Jailer's Daughter in 'The Two Noble Kinsman' at the White Bear and the title role in 'Winky' at the Soho Theatre and Underbelly, Edinburgh Fringe Festival. Thanks, Amy!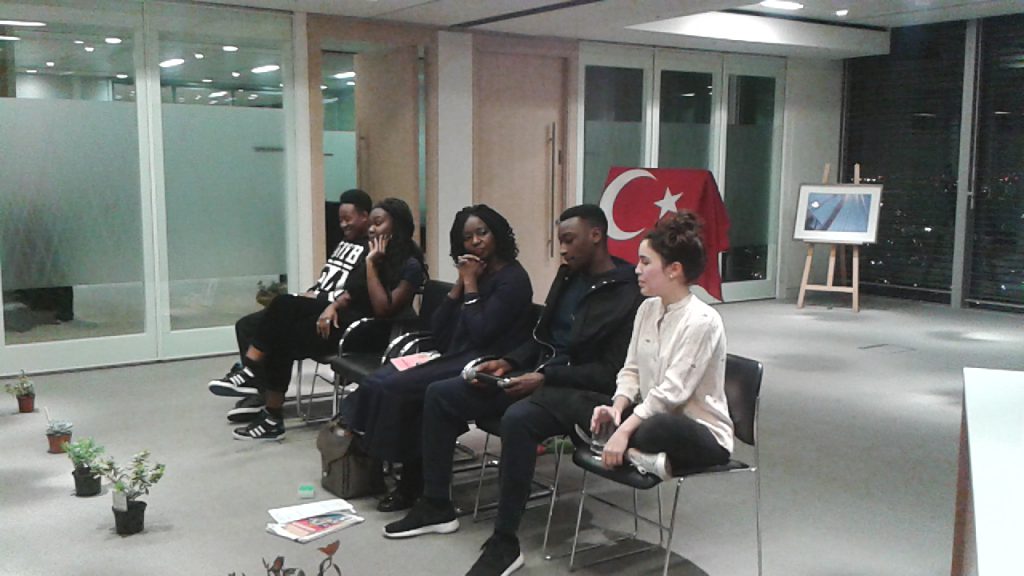 The show was supported by Aso Gobal and Nilare, two leading Africa-inspired design companies, who kindly donated items from their stunning collections. Check out their work via the links below.
Carole Megihan, Reed Smith's Responsible Business Co-ordinator EMEA, was an exceptional host and we're so grateful to her for the terrific hospitality we enjoyed. Her colleagues, Antonia Munro (Events Manager) and Abi Adams-Orme (Marketing Officer) were also so generous with their time. So was Reed Smith associate and NOTICED member, Shaunee James. Absolute stars, all of them!
The event was organised by Rashida Abdulai (Senior associate at Hogan Lovells) and Siddharta Shukla (associate at Herbert Smith Freehills), co-chairs of NOTICED.
To them, and all of the above who helped make it happen, a big THANK YOU from all at Spora for inviting us to be part of your inspiring network and this special event.
INFO:
NOTICED is the UK's first inter-firm diversity network aimed at promoting networking opportunities to integrate, celebrate and educate on diversity across the legal sector. Its objectives are: 1) To encourage diversity in the legal profession and amongst member firms with a view to making the profession more accessible to individuals from ethnic minority backgrounds; 2) To raise awareness about issues faced by ethnic minorities, not just in accessing the profession but also in their progression within the profession. Contact: committee@NOTICED.org.uk. NOTICED
REED SMITH represents many of the world's leading companies in complex litigation and other high-stakes disputes, cross-border and other strategic transactions, and crucial regulatory matters.With lawyers from coast-to-coast in the United States, as well as in Europe, Asia and the Middle East, Reed Smith operares across a broad array of industry sectors. Reed Smith counsels 13 of the world's 15 largest commercial and savings banks; 25 of the world's 35 largest oil and gas companies; and the world's three largest pharmaceutical distribution and wholesale companies.  http://www.reedsmith.com/
NILARE is a lifestyle brand offering stylish and contemporary handcrafted accessories and gifts, whilst showcasing African artistry to the world.We create elegant, ethically traded, high quality pieces. Our products are beautifully handcrafted by local craftsmen using local natural resources. Contact: info@nilare.com. Nilare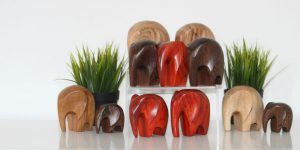 ASO GLOBAL is a new brand of African-inspired t-shirts for men, and t-shirts, vests, and t-dresses for women. All products are produced sweat-shop free. Contact: info@aso-global.com. www.aso-global.com.Aso Global