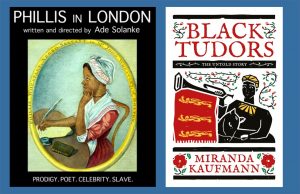 Dramatising African-British History
Exhume Those Stories: Phillis Wheatley and John Blanke, readings and panel discussion
Saturday 16 June 2018
15.30 – 17.00 – Council Chamber, Queen Anne, Old Royal Naval College
Performances, discussion, and extracts from: Incomparable Worlds by S.I Martin, soon to be adapted by BBC/Ridley Scott; Black Tudors by Miranda Kaufmann, soon to be adapted by ITV/Silverprint Pictures; a new edition of The Interesting Narrative of Olaudah Equiano edited by Brycchan Carey; and new plays,  Phillis in London and The Court Must Have a Queen by Ade Solanke, the latter to be performed at Hampton Court Palace June 29th – Sept 2rd 2018.
Chair: The Right Honourable Diane Abbott MP, Shadow Home Secretary
"You know, there's one place that all the people with the greatest potential are gathered. One place and that's the graveyard. People ask me all the time, what kind of stories do you want to tell, Viola? And I say, exhume those bodies. Exhume those stories."
In her powerful 2017 Oscar acceptance speech, Viola Davis exhorted storytellers to "exhume those stories," referring to the dearth of films and plays about African historical figures. Join us for script-in-hand rehearsed readings from two new plays featuring two extraordinary historical figures: Phillis Wheatley and John Blanke. Phillis Wheatley visited the Painted Hall at ORNC and John Blanke lived and worked on the same site in the early 1500s when it was a Tudor place.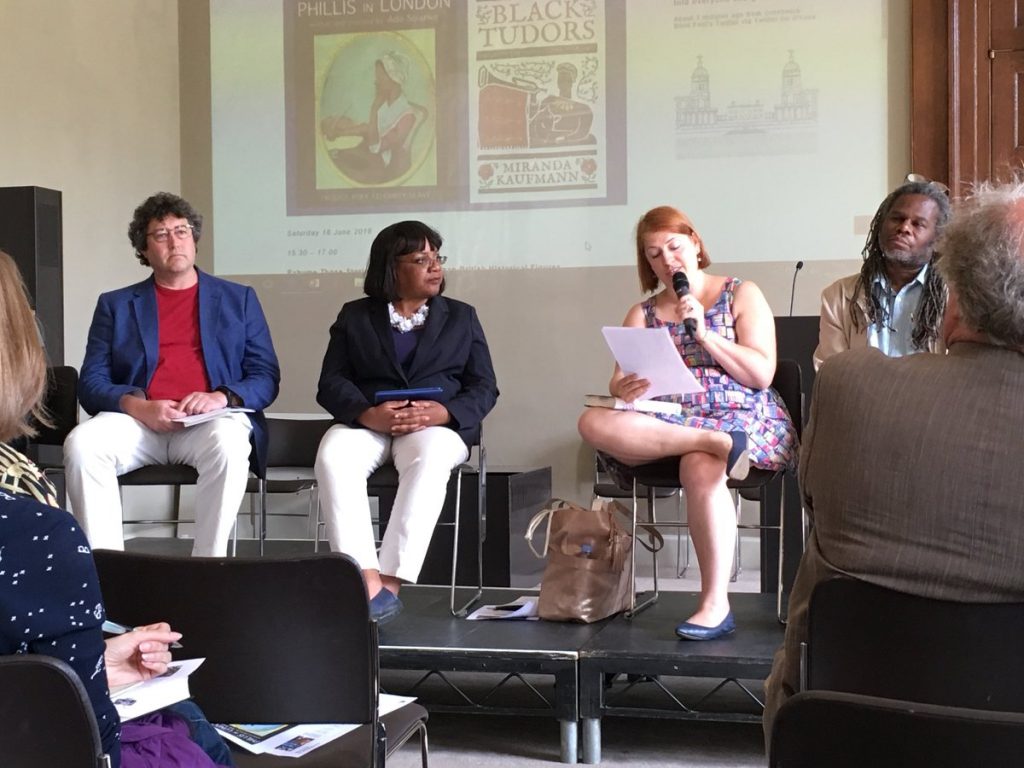 Phillis in London, by award-winning writer Ade Solanke, is an original new play about the first African in the Americas (and second woman) to publish a collection of poetry. Kidnapped in West Africa and sold into slavery in America as a child, Phillis Wheatley was still an enslaved teen when she came to London in 1773 to publish her book. A prodigy and international celebrity, her promotional tour saw her feted by the aristocracy and in literary circles. The play, in a timely link to the 2018 theme of Women's Suffrage, imagines her path to emancipation during her weeks in London, plunging her into the world of rakes, runaways, Bluestockings and famed Georgians like Ignatius Sancho.
Ade is also writing a play for Historic Royal Palaces featuring John Blanke, an African musician in the courts of Henry VII and Henry VIII and one of the earliest recorded black people in England after the Roman period. He is believed to be the first person of African descent in England for whom we have both an image and a record. The Court Must Have a Queen will be performed at Hampton Court Palace June 29 – September 3rd 2018.
Guest panelists are: historians Brycchan Carey (From Peace to Freedom: Quaker Rhetoric and the birth of American antislavery 1659-1761), Miranda Kaufmann (Black Tudors, The Untold Story, shortlisted for the 2018 Wolfson History Prize and soon to be dramatised by Silverprint Pictures), S.I. Martin (Jupiter Williams; Britain and the Slave Trade; Incomparable World – soon to be dramatised by the BBC and Scott Free Productions), Michael Ohajuru (TheJohn Blanke Project) and writer and academic Ade Solanke (plays Pandora's Box; East End Boys, West End Girls).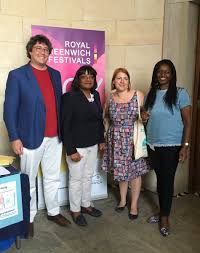 The readings will be accompanied by a panel discussion about making drama based on historical figures. As more historians uncover valuable information about figures like John Blanke and Phillis Wheatley, making history more inclusive, how are writers using this research to make drama, and how best might broadcasters, theatres and publishers work with them?
Age: 15+
This session will be followed by a book signing.