About Spora Stories
"There is always something new out of Africa."
Pliny The Elder, Natural History, V111, 17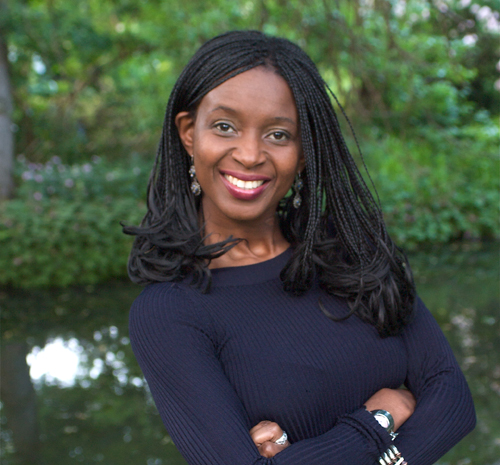 Ade Solanke is a playwright and scriptwriter. She wrote the screenplay for feature film,' Dazzling Mirage,' which had its world premiere in Australia in 2014. Her debut play,' Pandora's Box', had its world premiere at London's Arcola Theatre in May 2012 to great acclaim, including being nominated for Best New Play in the Off West End Awards (Offies). It toured nationally in 2014.
Ade was voted Best Playwright in the Nigerian Entertainment and Lifestyle Awards 2012 and awarded Best Play honours in the 2012 African Film Awards. A new work, 'East End Boys and West End Girls,' is being developed with the support of the Pegggy Ramsay Foundation and the Royal Victorial Hall Foundation and was showcased at Shoreditch's Rich Mix Arts Centre, as part of the Stories of London season. Other plays have been performed in leading festivals of contemporary writing: Talawa's 'Unzipped' at the Young Vic and Tiata Fahozdi's 'Tiata Delights' at the Almeida. She is a member of Soho Theatre's Writers' Hub and develops and delivers writing courses and workshops at the Royal Court and Soho Theatre. She taught scriptwriting at Goldsmiths, University of London, and is Artist-in-Residence at the Goldsmiths AHRC-funded Pinter Centre, working with Professor Osita Okagbue in the Theatre and Performance Department. She has written radio scripts for the BBC and wrote the screenplay for 'The Family Legacy,' an NHS-commissioned, Nollywood-style film about sickle-cell. She is a member of the British Film Institute's African Odysseys Committee, programming a monthy series of African and African diaspora films at the National Film Theatre in London. She was recently on the EastEnders Training scheme.
Ade has been the British Film Institute Writer-in-Residence, a Royal Literary Fund Fellow and a Hawthornden Fellow. As a Fulbright Scholar at theUniversity of Southern California (USC) School of Cinematic Arts in Los Angeles, she gained an MFA in Screenwriting and later worked in the story departments of Sundance, New Line and Disney in LA. She also holds a Post-Graduate Diploma in Creative Writing from Goldsmiths, as well as an Honours degree in English Literature from the University of Sheffield.  A former journalist, she has written for BBC Radio 4, The Guardian, The Times Literary Supplement, The Royal Television Society Journal, The Voice, West Africa and Art Monthly, amongst others.
Ade is an alumnus of Arts Council England's Cultural Leadership Programme, run by B3 Media. As part of this initiative, Spora Stories was based at the Young Vic.
Photo by Ade Omoloja